Tapestries
March 9, 2012
How do you pick
up
the threads
of an old life
when you've been
through
both Hell
and Heaven?
You're irrevocably
changed,
you see
and hear what they can't.
Those closest to you
don't know
how to deal,
they think you aren't
for real,
when really, you know
you're as nonfictional as man should be.
How do you snub
what you've realized
is essential?
Suddenly
new colors
appear in your hands,
new filaments and trains
you can choose
to weave
in with the old
refrains.
But the choice-
what do you do?
Face the embarrassment,
that blushing awkward attention
you'll get for
standing
out?
Or, do you put those new
threads to the side-
tell yourself, 'Save them for another time'-
and blend in with the crowd
of dull, ignorant
wall hangings?

I choose
to be beautiful
and brave
when the world
thinks
I'm ugly
and doesn't get
my design.
I'll weave
the new with the old,
I'll let my new colors
show,
and be a tapestry
that can be
hung proudly
on the wall of a
King.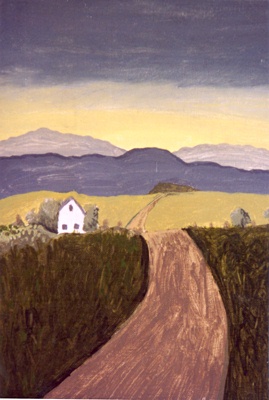 © Alisa L., Tracy, CA