Recountance of a Memorie
February 21, 2012
I remember you everyday,
My bracelet,
It says,
R.I.P Steve 1/27/1991-3/23/2011,
And I remember you in different ways,
Like you in the casket,
At your wake,
Or you,
Walking by,
Instilling my faith,
In you,
When you said,
You were going,
To AA.

I remember seeing you,
At Grandma's,
And giving you a big hug,
As I left,
And you remarked on how tall I was,
Cause we're cousins,
And I loved you,
You loved me,
But did you,
Really?

My favorite memory,
With you,
Is of the beach,
In Rhode Island,
Or after that,
The park,
When you chased the boys...
But that one's a long story,
And the simplicity of this one,
Wins.

So I was little and you were younger,
Than you were a year ago,
And we were at the beach,
And the two of us,
We made a sandcastle,
To rival any other,
That's my favorite memory of you,
So Peace Out Stevie.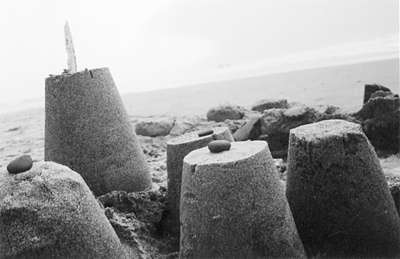 © Lydia D., Seattle, WA