Captivation
March 21, 2012
What captivated him?

Was it her words,

Twisting and winding

And binding her audience

Like cords of magical gold?

All magic.

Perhaps it was her smile,

Those blood-red lips curving

To form a smile that could

Change from wild to

Whimsical to wicked

All in a second.

Was it her eyes; those lashes,

Long and dark and dusky,

Reaching down to sweep

Rosy cheeks and then

Sweeping up to reveal

Startling amber eyes?

All aglow.

Perhaps it was her hands,

Those small, slender birds

That told tales in and of themselves

With gestures so graceful,

So sanguine, so lovely…

Who knows? Perhaps it was

All of these.

All he knew was that

If that smiling mouth had

Ordered him with those

Golden words to throw himself

From a cliff's edge, he would do it.

Or if those eyes signaled fear or

Apprehension, those hands lost

Their grip on life, he would save her.

Always.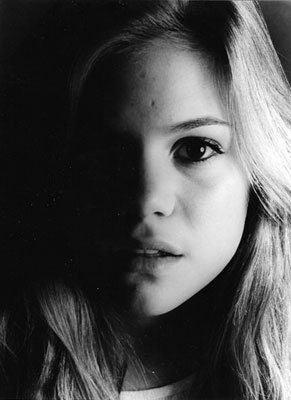 © Michelle M., Plainview, NY