All These Things
March 19, 2012
Under the crescent moon,
looking up at the stars;
I see my life flash across the sky,
and remember all the good times that,
I wish I still could have.
I remember you close to me,
you telling me for the first time, "I love you."
I remember our fingers intertwined,
and how my heart skipped a beat when I first met you.
I remember the smile that spread across my face,
when you bought me roses for valentines day.
I remember all these things like it was yesterday,
Only because, "I still love you."
When you told me you just wanted to be friends,
I didn't want to believe it.
My heart felt like it had been ripped out of me,
my soul rippled with all the agony your words caused me.
I know I may never get you back,
but my heart will always be yours.
I will never forget those good times you shared with me,
most of all, Ill never stop missing you.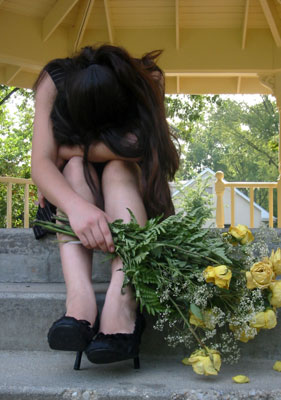 © Martha V., Morton Grove, IL