My Protector, and Defender
March 19, 2012
As I sit on the grass at lunch,
I look at the sky.
I see the vibrant blueness of it,
The fluffy white clouds floating on by.

In the clouds I see things.
I see puppies chasing their tails,
Fluffy bunnies hopping along flower fields,
And hearts that brag of the love they share.

These hearts boast of years of love.
Years of love that turn into hatred.
One boy now,
Another next week.

My heart shall be nothing like these.
Mine shall brag of eternal love.
It shall brag of love from the One that created love itself.
But it shall also know the love of people.

Love of the people…
That is what it craves.
But not just any ordinary person.
No that couldn't be.

It craves love from one man.
One who will protect it.
Not only protect it, but defend it.
For the heart of a girl can be a fragile thing.

Yes a fragile thing it is,
A thing that trusts with its entirety.
I have found that man, I believe,
He is my protector, and defender.

It is he whom I will trust with my heart.
They say it will break in the end,
But I will trust in him
Because HE is my Protector, and my Defender.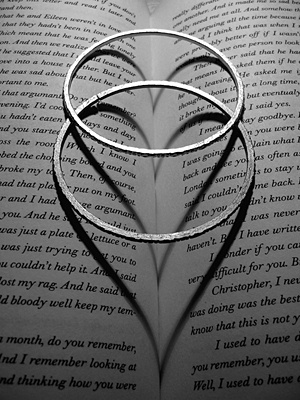 © Julia K., Old Tappan, NJ