Withering Rose
April 3, 2012
Behind the sheet that hides your emotions,
your a withering rose that has never been whole.
Everything you've ever done people say is wrong,
and you just want to turn to dust and find a new place.
As you stay locked away in your room,
the darkness folds in on you and you try to hide.
Everyday you tell yourself all these lies,
only because, everyone always cuts you down like knives.
All you want to do is scream,
you think, "Maybe my scream will scare this nightmare away."
But this darkness makes you feel its too late for hope-
Your dying slowly and painfully in this dark stupor.
You know if you cant get to the end of this,
and if you cant reach the light at the end of the tunnel;
you will never going to get to feel that joy other people do-
Cause one day, you'll be nothing but a stone sculpture too.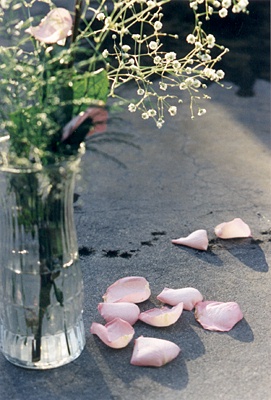 © Kathleen S., Maumee, OH