A Mothers Lies
March 20, 2012
Marie remembers that time mom come home,
remembers all that money she come home with.
She remembers that she told her it was her savings from years of working,
she didn't know her mother had lied to her.
She drops the man and he falls to the ground again,
he said, "I'm sorry I just wanted my money back."
A tear rolls down from her face,
She feels betrayed and her anger leaves her veins.
She tells him, "My mother lied to me she said that was the money she saved up."
She noticed the man had his money back,
and cried out in pain at the lie her mother told her.
She watches the men run away,
while she lays on the ground broken up in misery.
Her dreams seem as though they can never become reality anymore.
And that's when she gave in to the thing that's always tried clawing its way out of her.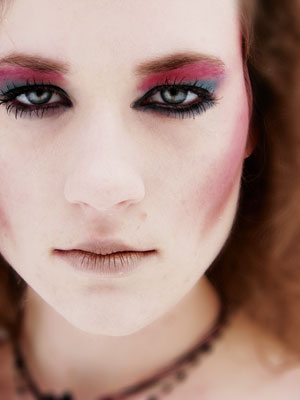 © Elizabeth H., San Bernardino, CA