Horses
April 4, 2012
I love the Friesian
and the Saddlebred.
I love them so much.
The Saddlebred has
a long flowing tail
and a long fluffy
mane. She is a red-
brown color as well.
The Friesian is a
black to a dark brown
in color. He has
a long wavy mane
and the same type of
tail. I love horses.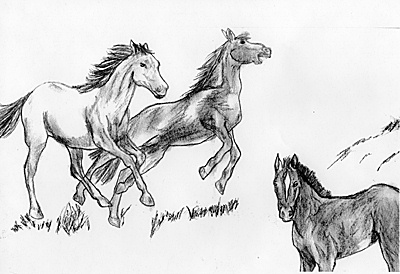 © Ali A., Eau Claire, WI