The Little Parakeet
April 6, 2012
The little parakeet
Swings back and forth,
Letting out an occasional chirp.
He hops on the bottom
Of his cage, playing with a ball
With a bell inside.

He chews the paper lining the cage
And waddles to his water bowl.
He wets his beak and tweets
As Mother broke a glass inside.
He jumps off and plays again with
The ball, while Father yells inside.

The little parakeet climbs the inside
Of his cage, jumping playfully within.
Daughter sits on the chair nearby,
Contemplating life or death.
Tears stain her cheeks.
He ruffles his feathers and

Sits on his perch, chirping
Like he did every night.
Mother drinks,
Father yells,
Daughter weeps,
Like they do every night.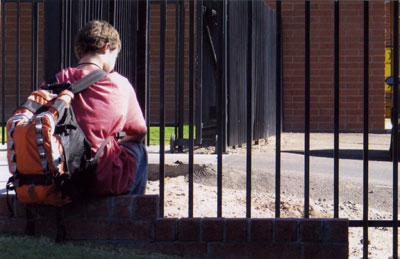 © Molly L., Phoenix, AZ