Life's Like a Box Of Chocolates
April 6, 2012
Life is like a box of chocolates.
Some of your choices result in something delicious.
And then some result in something nasty.
But it's those bad choices
That makes us more cautious about the next isn't it?
If it wasn't for those random bad choices,
We'd be unwavering and just jump into other important conclusions.
Now being firm in your decisions isn't necessarily a bad thing
But it is wise to think through these verdicts first.
And be grateful for the poor judgments and miscalculation
We've all had them. Right?
Yes they are difficult to live with,
But those wrong turns and blunders
Are what have molded us into
The amazing beings we are today.
Bold, creative, opinionated, bubbly, crazy, caring, humble, wild, quiet.
You know who you are.
So remember the next time you bite into a chocolate
And discover a foul flavor that leaves a harsh after taste
There's only one box: one life.
Don't waste your time sulking and regretting the bad choices
Because they have created a beautiful being.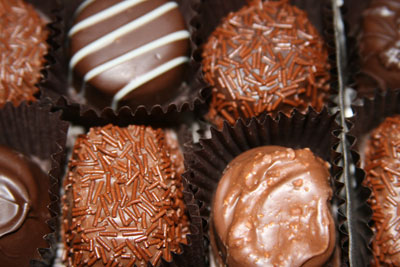 © Hannah O., La Jolla, CA