I Truly Do
March 26, 2012
Her heart parishes in cold ice,
as her soul stays locked away.
Its his power that keeps her here,
and she has no way to get out of his sacrifice.
He gave his life away to the unknown,
he was her lover and friend.
So, now her life is lived in sin,
all she wants is to be with him again.
She knows she can't live without him here,
and she wants to sacrifice her soul for his;
that's when she cries out in agony-
as she plunges the knife deep into her heart.
Her last thoughts were never told,
but her heart will never be anyone else's.
This is the story of her way of saying-
"Honey, I truly do love you."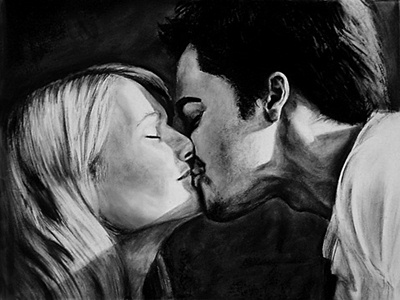 © Lauren R., Marshfield, MA