Each Time I Hear Tick-Tock
April 5, 2012
Tick-Tock,
goes the clock.
They cant see me,
but I can see them.
I'm trapped behind this clear force field,
with all my memories flashing over and over.
I see photos of you and me,
every time the clock goes tick-tock.
I see you tell me happy birthday,
I see you watch me fall again and again.
These memories hurt to watch,
but I cant stop the clock from ticking.
You cant reach me anymore,
cause, you never tried to reach me before.
I screamed for you to help me,
but instead I fell into this dark place.
I'm trapped in this cage now,
the shackles make me bleed from time to time.
And each time I hear tick-tock,
I know another memory will be near.
Its everyday and every night,
all I do is see you leaving me to drown.
When you turned your back and left me to suffer,
that's when my world turned upside down.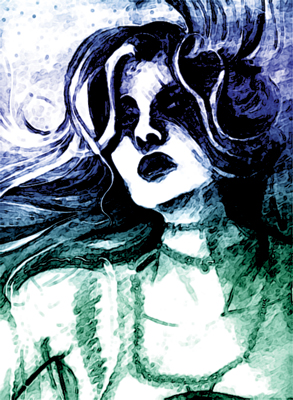 © Sindi J., Westminster, MD