A Way Out
April 5, 2012
The wind,
the rain,
they cant compare-
To the life you want to give away.

Its a deep and dark funnel cloud,
and its made up of you.
Its the way people has treated you,
and it has turned you away from me.
You gave up on everything,
and now the chains choke you to your knees.
You cant reach for the light above you,
because you fear its too late.

But, have you ever thought-
"There is someone that does love you?"
His name is Jesus Christ,
and he can pull you out and revive you.

All you have to do is-
Ask him to come into your life,
he forgives all the wrongs and lies that you have ever told;
Cause he is the savior that saves a falling ones life.

Say a prayer to him,
he will hear all your cries.
He loves you just the same,
and so do I.

So, don't give up your life,
its not worth the pain it will cause you.
There is a way out of the cage that's locked you away,
you just have to believe to be set free.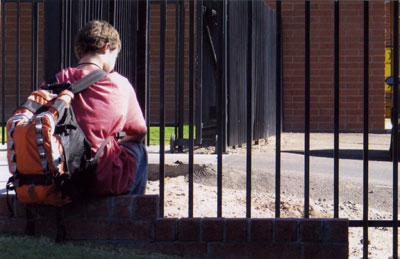 © Molly L., Phoenix, AZ