Darkest
April 7, 2012
I look through the nearest window.
To spot the blackest bird around.

And he sits atop the tallest tree.
He wavers, quite frantically.

And he is unsure of whether to fly or not.
He will prepare his wings for flapping.

And suddenly they are stationary once more.
The world goes blank as I feel the urge to blink.

And when my eye lids open,
The bird is not where he'd been before.

And I look about, unable to locate
My newly forged acquaintance.

And all I find is an acutely small
Smudge of black, sitting next to the sun.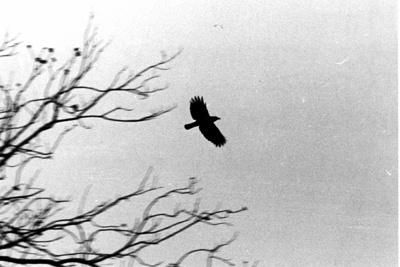 © Jacqueline T., Flowermound, TX