A Child's Choice
April 12, 2012
My child, locked in a brick house is praying.
Her humble wish of nothing cause
Tears of stone to fall from those bloodshot eyes of his
As he soon examines the lock on the door.
He lets out a roguish chortle, crooking his lips upward
As he realizes they are made of diamond
Thus, no one can enter.
His creator claims it to be
Simply a phase of growth.
Of course, she is blind
Blind to the frightening truth,
Existing only within the spirals of her womb.
Suddenly, a friend's ecstatic yell emerges
from the outer boundaries of an unwelcome abyss,
Forcing my child's ears to contract,
And then disappear.
The friend again scowls from the other side
As an endeavor to awaken curiosity
In the murderous heart of a reluctant entity
Whose warmth for society has deteriorated.
My child grows pallid wings
On his strained back.
Yet, he remains within the house of brick,
With his wings pointed to the horizon.
He desires to escape
And prays to remain still,
Absolutely still.
Enmity has secluded my child from the other boy
Who oddly enough,
has grown horns of crimson since I saw him last.
Whose voice has transformed into a raspy croak
threatening mankind,
Where as my child has in fact become a goddess,
A goddess of gray who stays in her brick house all day long,
Praying for the humble wish of nothing.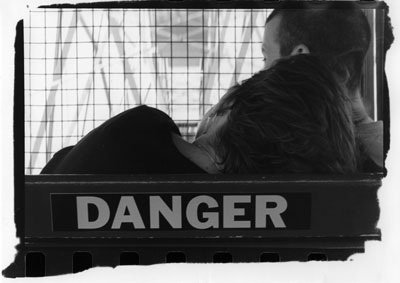 © Katie P., Bethesda, MD