The Water or The Shore
April 11, 2012
Darkness falls,
Sleepless nights,
Treading water,
Treading water.
My neck stretched high,
My legs, they ache,
The waves, I make
Because my arms and legs are swirling
The world is whirling.
The only thing between life and death,
Is the pressure of the water.
And there's pressure on my shoulders
Willing me down, into the dark, black
water.
The shore,
The shore,
Is there,
Across the water
The white shore.
Resolute, steadfast, unchanging.
I swim and swim
And keep my head above water,
But the shore is always further.
The current pulling.
The weight pushing.
My strength going.
But still trying.
I will not be dying.
Someone, just tow me to shore.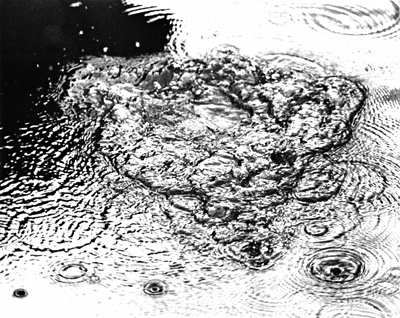 © Christina L., Great Falls, VA