Kissed
April 13, 2012
I am convinced that right now if you zoomed into my eyes,
behind the darkness of my lids you would see fireworks that matched
the popping in my ears and vivid flowing of my blood.
Right now I am pretty sure I have no lungs,
The most perfect kiss of my life.
I never want it to end, but you know...I need my lungs back.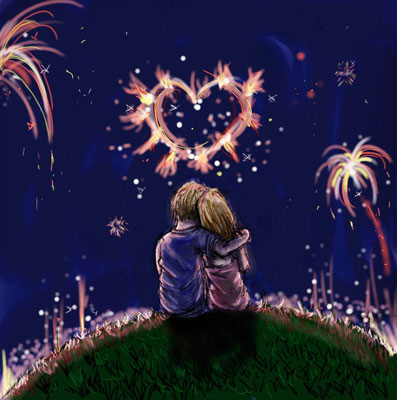 © Carissa G., Aberdeen, WA