The Day The Grasshopper Came
April 8, 2012
The sun, setting with a faded glow
And a sigh of delight
Was relieved
the day the grasshopper came.

The flowers, casting their hands in the air
And yelling "Hallelujah!"
Were delighted
The day the grasshopper came.

But I,
The day the grasshopper came
Never said a word.
The day he galloped towards me
with that look of terror
on his troubled face.
He asked me,
Who the white man was,
The man with the blue suit and black hat
Across the flowered meadow.

I spoke,
With a raspy tone to my voice
And gave the grasshopper his name.
But when the grasshopper inquired
What he was doing here
My blood congealed
He's here…
to kill you
I whispered,
And the grasshopper guzzled.

He asked
In a desperate plea
What he could do
As the birds echoed this plea
"What can I do, what can I do?"


But when I,
A black skinned boy
Never answered his cry,
He inquired again
And again the birds echoed his query
"What can I do, what can I do?"

I stared into his beady eyes
hardening my face,
"You can do nothing," I said
And I walked away.
The birds echoed my reply,
My words of despair
Around the heavens and through its gates
As even God was in tears
For that hopeless grasshopper.

So, that was the day the grasshopper came,
And I have never seen him since.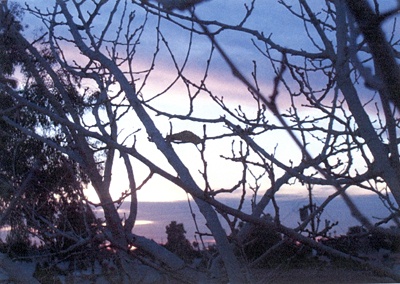 © Delia R., Phoenix, AZ