In the open
April 15, 2012
n the open where I lay I stare out into the black sky as the rain pours down on me.
Thunder roars and the lighting cracks, closer and closer it gets.
But I do no move I do not budge and I hear the loud sound the sound most familiar to me.
The twister...
I see fences, crates and and more lift off the ground going into its mighty seed.
I close my eyes waiting.. knowing what was coming straight towards me.
I feel the wind pick and and a wailing of a train but not a train the twister.
I feel my self rising off the ground and into the mighty dome I go.
I spin and spin and spin and I never open my eyes and I never block the sound.
I feel everything that's around its hits me while I spin and I don't let out a single cry of pain I do not shed a single tear.
In the open where I lay my body now on the ground.
I open my eyes one last time and take my final breath.
And now I finally can sleep safe and sound.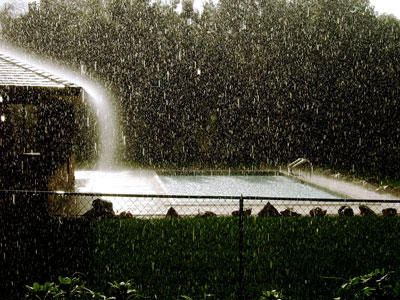 © Chelsea C., Auburndale, FL