Window
April 19, 2012
Dear Window,

When I look at you all I see is
Your beautiful wood frame
Your blue dappled curtains
Your shiny plastic handle that begs me to open you
And the lights behind me causing a glare on your astonishing glass

I can't see through you
No matter how hard I try
The lights are too bright and so it is only a reflection of the room behind me that I can see

I want to see through you.
Window, how can I look ahead if I can only see myself here and now?
Window, please help me see through you so i can let my imagination grow.

I no longer wish to be stuck in this room.
Please window,

Let me see through you.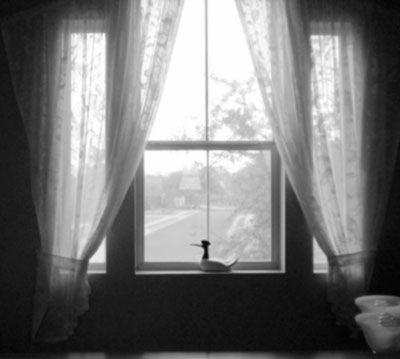 © Kathryn W., Austin, TX