A Memory I can't Leave Behind.
April 19, 2012
Brown eyes
And blinding sun.
Strong wind,
And a hole in the trampoline.
Lop sided smile
And short brown hair.
I would go with you
Anywhere.
With kisses like cornbread,
And laughter like kids.
You whistled,
I hummed
Your friends stared.
We didn't care
If I could go back, I would
Have held your hand, and
Kissed you more.
But the trampoline tore,
And I feel threw
You didn't save me,
like I thought you would.
As I crawled out,
I saw you running away.
I thought you would stay.
Panting, chasing, I grab your hand.
But it's not you.
It's someone else.
What happened to you?
What happened to us?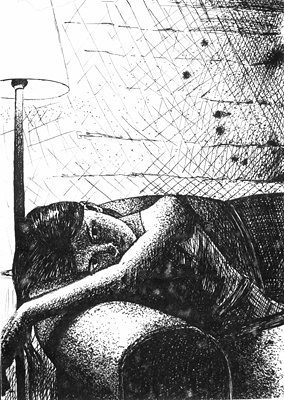 © Elisabeth R., Elmont, NY