The Reason Why
April 11, 2012
The colors of yesterday begin to fade,
as today takes a bright day to you.
Right now my world is turning to grey,
as the light in my eyes flickers out.
Everything I once was-
It's turned upside down; my world just spins round.
Its all the lies you've fed me for all these years,
You've killed my right to breathe one more breath.
I guess this is how you wanted me to be,
cause now I'm a falling leaf-
I'm perishing from all that you've done to me,
and you; your the one that made me become so lifeless and still.
I watch my life flash across the dead sky,
all I see is the burdens and my scars.
Its like a never ending black hole;
its like I'm a ghost and your the chains holding me here.
I wish I could have seen what you are before this,
but it seems I have underestimated you.
Your the reason why I'm like I am today-
Your the reason I'm so lifeless in this world today.
So, I hope your happy,
I hope you remember as long as you live what you've done to me.
This is what you wanted me to be,
and now you can enjoy seeing me hide away from the fear and pain you've brought to me.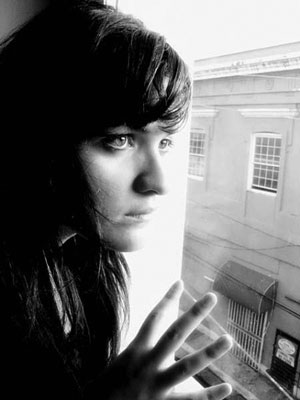 © Eveliz V., Bayamon, Puerto Rico