Rain is like
April 25, 2012
Rain is like individual tears, hiding where we can't see, just waiting to be pushed to the limit.
Up above it musters into a storm that will soon explode, soaking the surface below.
Some hide in the darkness, holding the explosion inside, ignoring the soreness in their throats.
Without rain we wouldn't have rainbows or majestic weeping willow trees on every corner.
I wouldn't be able to listen to the soothing sound of the rain hitting the roof or smell of rain in the air.
And then suddenly the wind picks up, blowing the front door open and knocking the flower vase on the ground.
The wind chimes wave back and forth in the disaster.
Suddenly the rain dies.
The trees become still,
The air is silent,
Now I can't sleep.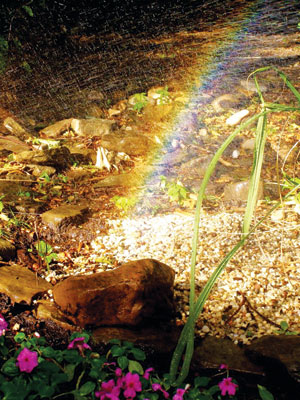 © Kristine B., Setauket, NY