Singularity
April 12, 2012
Witness the demise of majesty
As silent flames ignite the ageless void
The fury of a thousand suns
Unleashed into the deepest corners of infinity
The very fabric of existence ripped apart
The famished jaws of gravity opened wide
To engulf all matter within its black abyss.

What now remains, but a hole in space and time
Whose beckoning grip would ensnare light itself
Frozen time, poised upon the brink of oblivion
Logic yields before its sub-atomic might
Its former rays of hope now extinguished
No warmth or guiding light may save us
The whispered words of our begging prayers
Fade into the deaf tranquility of space.

We begin to feel the beckoning pull
Our world trembles, bent out of shape
Cosmic forces crush and tear
We look back once again to see
The universe, in its entirety,
Its gentle, gazing stars arrayed in splendor
All directions converged to one dimension…
Before we relish in our final agony
As our limbs are severed, our flesh torn away,
Our skulls crushed and rent from our spines,
Our bodies disintegrated by the weight of our dying sun.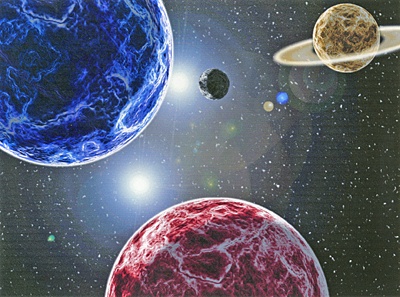 © Alex D., Phoenix, AZ