Hoping You Might See It Someday
April 18, 2012
I used to tell my friend
That the moon watches us to no end
But without you I see nothing
All I see is the cold winter dread.
I told my friend once
You were going to come back for me
And we could start over new
But I can't see the stars anymore
And that means I can't see you
You always told me you'd be here for me
But how are you if there is nothing?
There isn't a single breath that I can breathe
And there isn't a heartbeat to give me strength.
I would be willing to make things right
I would give my life to see your face
But I know you are well on your way
And I'm writing this just hoping you might see it someday.
I wish I could explore my past
And see where the key made its drop
I wish you knew our love was the key
It was the key to unlock together forever
But it was suppost to be the key for you and me.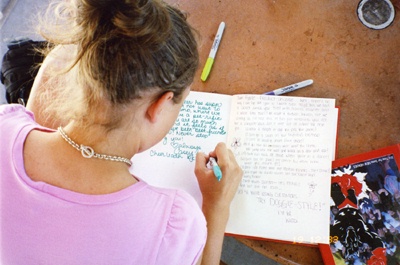 © Jessica S. Pheonix, A