Shadow
April 24, 2012
Bitter kiss lingers in my mouth, on my lips. The digging of your fingernails pierce my skin, drawing cold blood from underneath.
Cause that's how you've left me. Cold and in your shadow.
Nobody knows about us and I guess they never will.
Would you ever tell them? Of course not.
So I'll wait.
In a hidden corner, behind thick fog that blinds the eyes.
I'm at your will, desperately in love with you,
even though you don't exist outside my world.
Outside this shadow…
…that you refuse to shed light on.
Unwilling to uncover the truth that is me.
Why are you ashamed of me?
After all your raspy calls of affection…
…the touching and holding…
…the sour, twisted kisses?
Like the one bestowed on my lips now?
You're trapped in this darkness,
surrounded by the thick walls of broken promises,
and the lies you've fed me.
Love doesn't really exist here anymore,
in this deep never-ending trench you've thrown us in.
I'm sorry you're ashamed.
I'm sorry you have to hide.
But most of all,
I'm sorry that I've made you afraid of your own shadow.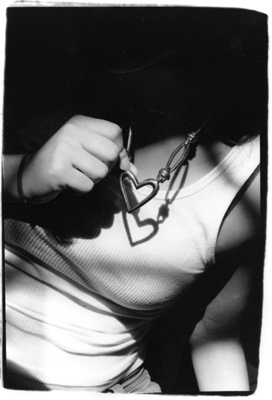 © Julia R., Bethesda, MD