I Want Out
April 26, 2012
If any of this is even real then why is it so hard to feel?
The only thing that I can feel is this throbbing pain that I've been trying to heal.
Every day there's something to pay and that plate of food may be my last meal.
At night I kneel before a saint praying that my hate towards the world will abate.
Every day I wake and the hate is still there waiting to start but never to end.
I wonder if anyone has a little of their heart and love to lend.
This anger inside me is enough to drive me away from today and send me to hell.
All my dreams, ambitions, and expectations fell from my mind when I found out I could never find what I was searching for.
It wasn't so much searching for something as hoping for something.
Hoping that the world change for once into something anybody else would think would be strange into something where people aren't in a cage that was brought about by the wrong kind of change.
The world is a great place and it's just the people that live without grace and don't know how to sense their disgrace.
I don't want to be one of them.
I want to do something but I don't think I can.
The only thing I can do is convince you hoping that together there's something better we can do.
I know there are others who feel like me too.
I can't be the only one to feel this outrage.
I can't be the only one who wants out of this damn cage.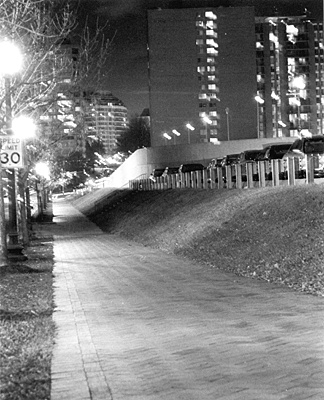 © Alicia S., Bethesda, MD