You...
May 5, 2012
Slowly sinking, my loneliness a chaotic sea.
I reach out to you, my meant to be.
My heart split in two, swallowed by darkness, where are you? A cry, a scream, what I want is nothing more than a dream.
Lost, praying for a sense of direction to the one who will drown me in affection.
A rose in the arctic plain, an angel to keep me sane.
The bird to catch me when I fall, someone who will love me with their all.
To cherish me with my flaws, who will always gaze upon me with awes.
To laugh, to kiss, to hold, my heart is so cold.
To be close, a love I will overdose.
A heart so torn apart.
A empty soul decaying, taking it's toll.
A distorted mind, happiness I'll never find.
Sorrow my heart descend, will I be alone in the end?
A blaze, a fire, my burning desire.
The fear, no one here to catch my tears.
Hopeless, I fell in solitude so deep, darkness was all I knew. Wandering along a broken hearts path, came you.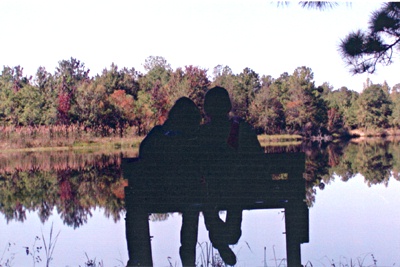 © Heather J., Slidell, LA