Pretty
April 29, 2012
Am I pretty?
A lot of people say I'm nice
I try to respect everyone
I get decent grades
I've never been opposed to relationships
I'm involved
I'm friendly
So why doesn't anyone want to date me?

Am I pretty?
I'm a girl scout
I'm a state champion in debate
I do a lot of community service
I think of others before myself
I'm active in church
I don't brag about it
So why don't I have a boyfriend?

Am I pretty?
I guess the answer is no.
I can't be.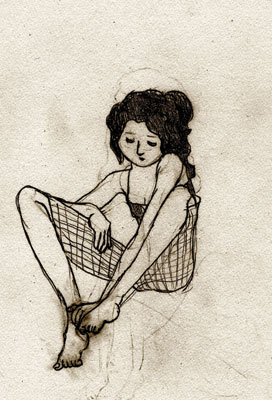 © Samantha W., Albany, NY