Hammock
May 17, 2012
My feet stroke the white sand,
As I sit down in a hammock.
Back and forth, back and forth,
Goes the hammock.

The sun is my massage therapist stroking,
My body with his gleaming rays.

The waves crash onto the shore.
The wave is a filmy dancer,
Collapsing into foam.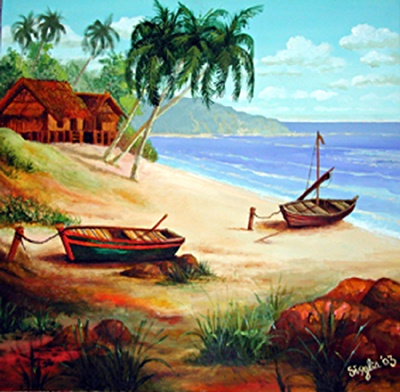 © Sisylia O., Surabaya, Indonesia