Hopeful
May 20, 2012
In the dark,
with only a pillow to hold . . .
wishing that life was different.
You can only see a dead end sign, no ENTER, or WELCOME signs,
greeting you, telling you everything is going to be all right;
that there will always be a second chance.
To start over.
To repeat the day once again,
wanting to fix your mistakes.
But you can't change it.
You can't rewind your life and make things different.
Tangled in a web,
trapped by a hungry spider, wanting to eat you.
You may not know it, but there is a such thing that can help you push your heavy past away;
let you remember that there will always be a tomorrow and a fresh clean slate for you to start new with;
and that is called Hope.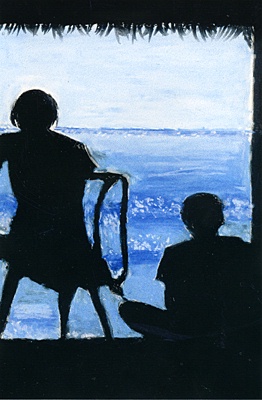 © Julia S., Haddon Heights , NJ