Wheels
May 20, 2012
Bitterness filled his eyes as he looked into mine.
He held my hand loosely, lacking tender and care.
I was still, wishing those crystal eyes would break away from our hold.
My weakness had always been in his beautiful, glowing eyes, and now that they contained anger, I wished I could rewind and erase the episode.
How did we end up here, an uncomfortable silence floating between us?
Help, a word so useless…maybe fire?
Yes, that word held a power that attracted attention, people.
I could feel the scream crawling up my throat, but my lips were sealed shut.
Fire, fire, fire! I imagined.
I realized that the bitterness in his eyes had died and tears formed.
My emotions were numb.
Help.
Fire.
The secret played through his mind like an old film, over and over and over.
How could I wish that the words would finally pour out of his mouth?
I never thought that this moment would come.
I loved this man, this boy I had seen and had fallen for years and years ago.
He released my hand and it fell limply against the coffee table separating our worlds.
His armchair creaked, as he leaned forward.
He stood up and walked away.
I heard the wheels rolling across the wooden floor.
A door opened.
Slammed shut,
leaving me in the coldness of the room,
alone.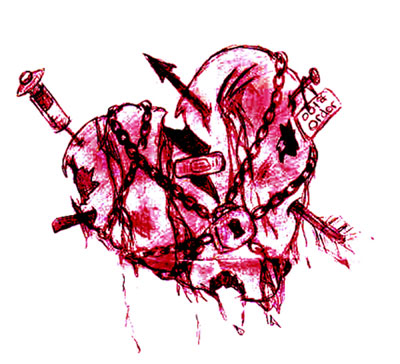 © Asia B., Hudson, MA