Cobras
May 18, 2012
I can feel anger and confusion ripping through me.
I find a face that stands out above others,
And I turn around to the sound,
Of so many cobras hissing their judgments.
I am shaken.
I am stumbling due to a simple meeting.
Flatters and smiles,
Yet it's all so sincere.
So please tell me why I'm thrown into a pit of cobras,
That fill my mind with their noise?
My heart, body, and soul,
Echo in rebellion against their judgments!
Aghast at the hypocrisy,
That they commit.
My very being is shaken.
Twice a face has touched my soul,
And Twice it has been rebuked by others.
Why is our world filled with cobras such as these?
Why do they see the need to gossip,
And force their judgments on others in broad daylight?
I shake as my fingers write these words.
The vein in the jaw works away,
And I can feel it pulsing.
Anger courses through me as I think of that face.
I am Me.
I am a soul and a heart and a mind.
I make my own judgments.
Let it be known to all,
I will not be swayed by your words,
To fall to them.
I will be swayed to anger by them,
And the narrow-mindedness of your puny cobra minds.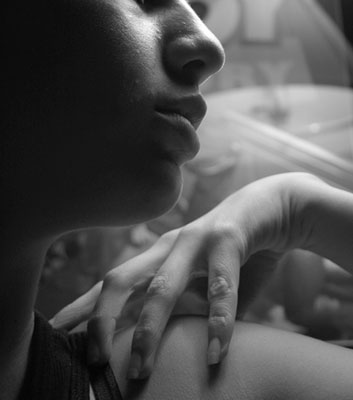 © Rebecca B., Santa Clara, CA