The Sun and The Moon
May 18, 2012
"The moon reflects its fiery lover,
Along with its own sorrowful tears,
That fall on the sweet ignorant earth,"
My curved mouth whispers in your ear.
The night's peace shatters with the passion in your eyes,
And reflects the tendrils of fire,
That erupt from the sun,
Just like the silver moon.
Deny me not,
Your soft, sly lips coyly release unto the night air.
And with your gentle words and beautiful eyes,
My heart throbs with longing.
But I turn away.
Our moments of glory shattered,
With your constant prodding,
And my own stubborn resistance.
My soul is fighting yet my mind is set.
Forgive me, mi amor.
And with our final parting,
I die.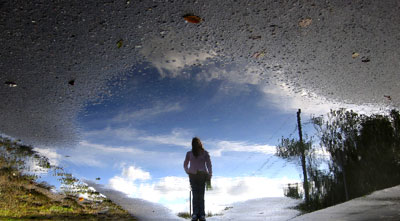 © Daniel H., Oak Bluffs, MA