I DO <3 U
May 23, 2012
I see your body,
It's layin' on the ground
Blood is flowing and
I don't make a sound.

You sent the text,
Which I received.
I can hardly look at
Your head, it bleeds.

When I got the text
And I came here,
I then saw
Your body body near.

Girl, I want you to know
That I love you too.
Oh, but you didn't wait.
What's a guy to do?

Now for my encore
I write this to a friend
A close one of hers.
My life will come to an end.

Tell the parents,
Both hers and mine please,
We love them lots
And to stay at ease.

To mine for the
Game of blame,
Blame my love,
An extinguished flame.

To hers please say
She loved you lots.
Now her brain splatters
The ground with dots.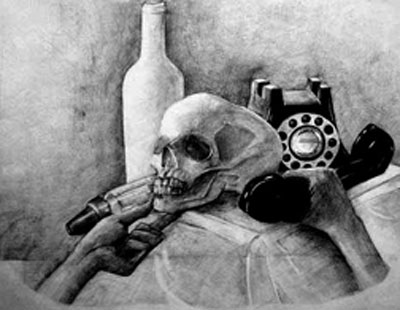 © Xiao H., Naperville, IL