The Sound of Failling Rain
May 25, 2012
Its so lovely.
If I could coat the entire world with rain I would.
Not heavy rain, but not a drizzle either.
Just enough to soak the world and make the streets perpetually shine with droplets.
And the sounds of rain everywhere would make it seem like something is always on the verge of beginning~
The end wouldn't be coming but rather the start of something calm and collected.
Something drenched by the sound of rain falling all around us.
We would drown in that sound but we would love that feeling of being enveloped by such a vast, and great impossible thing.
Who would have thought?
Water falling from the sky.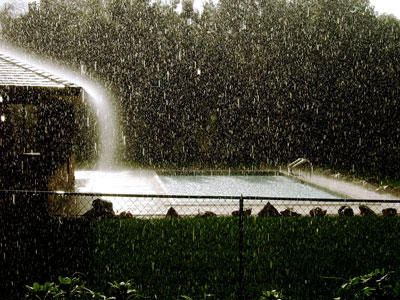 © Chelsea C., Auburndale, FL