The Old Regime
May 21, 2012
Every morning I walk to that crappy pile of bricks.
I bustle through the halls crowding with students as grossly overweight security guards usher us like cattle.

My school is a weak bridge.
Administration focuses on budget cuts as students are left to rot.
The bridge sags closer and closer to the abyss everyday.


The school needs to be purged of the filth.
This toilet of a school needs a plumber.


The old regime needs revolution as badly as a patient needs a doctor.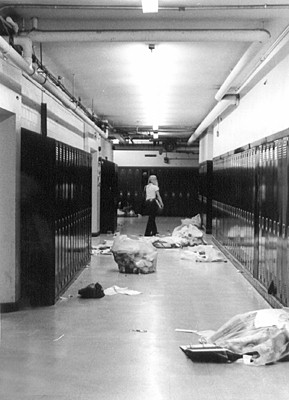 © Halsey S., Marblehead, MA