When I Close My Eyes
May 25, 2012
I can close my eyes and imagine
a lifetime spent on this sprawling landscape,
watching the sun go down and the stars
blinking the sleep from their drowsy eyes.
Here, the grass is lush and bristly;
the darkness brings a cold damp gauze
that settles itself upon every blade.
This is where time stands still,
and the distant traffic melts into
the warbling voice of a clear blue creek,
hidden somewhere deep in the woods.
When reality sets in, I have my back against
the glaring porch light, with grass stains
and mosquito bites on my knees.
A few feet away is the thick brushstroke of
darkness that was my imaginary landscape.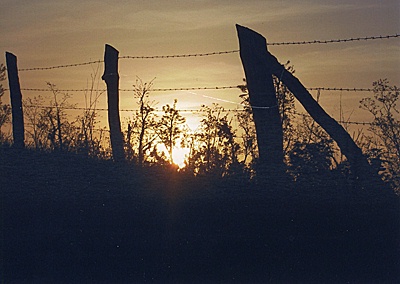 © Michael T., Letart, WV