The Beach Has Won, The Beach Has One
May 29, 2012
Gaping dunes level their shaven heads
and narrow their seashell eyes;

they are trying to lead that wee fish of a boy
to his wat'ry grave. They smoke on

seaweed cigarettes and spit salt water
smoke into his bloodshot eye;

leaving the other to be blinded
by that glaring sun suspended in

a heaven of vanilla-bean clouds and
beguiled birds. They send whirlwinds of

crabs to nip at his freckled feet
and gangs of jellyfish to sting

his blubbery stomach. He cannot take it;
the fish, the boy, stands upon his two scaly feet.

He raises his mangy arms o'er the jagged boulders,
unearthing two red holes at his left side,

and the gaping dunes begin to lower their shaven heads,
they begin to broaden their seashell eyes

just as the fish, the boy dissolves into the flaxen sand.
The Beach has won this time, The Beach has one this time.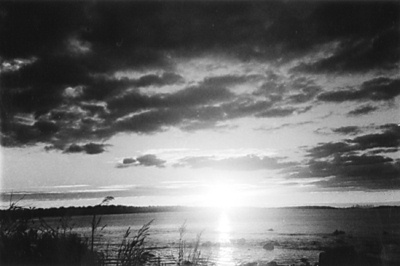 © Christy S., Germantown, MA