Love or Lace
May 29, 2012
Love or Lace I do not lie
I always knew I had to die
People who breathe have to fight
But not all they see is really insight

I knew a man with a deadened heart.
Whose love was boundless, but broken apart.
He took a gun, and pointed at me
It's a shame he could never be free.

I knew two boys who loved a lie
They didn't think they had to die
They went a place they planned to fight
The moon watched their bloody night.

I knew a boy who knew a girl
Her very name made his tongue curl
But when he looked into her eyes
He saw nothing to despise

I knew a girl who knew a boy
His very name made her coy
She twirled him around her loving lies
And fiercely broke their budding ties

Flowers can bloom from any tree
Even where the dead men swing
Leaves whither on every rose
But are colored by old men's woes

For every rose there is a space
That comes between each every face.
Sometimes hearts don't leave a trace
Which is why I ask; Love or lace?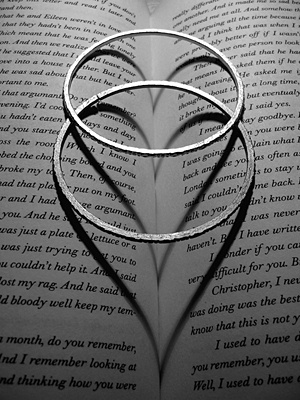 © Julia K., Old Tappan, NJ