Forever a Legend
June 6, 2012
The stars shine down on the now black house.
No lights come on, no lights go off.
Inside the stone cold house where they once lived,
lies a dusty photo album full of pics.
They started out friends and grew to be more.
Photos of school events and time when they explored.
Little kids covered in mud, laughing out loud as they went in for a hug.
As she got older, he did too, but still the two people stuck like glue.
She cheered for him at football games.
He'd mess up a play listening to her, but no worries, he always took the blame.
Off to college they now go,
packing up a van, and hitting the road.
After school they moved out west,
he was ready to put his love to the test.
Down on one knee as he is admitting the facts.
She cried and smiled and said "yes" so fast.
The wonderful day came, and they kissed and danced.
She was more than happy when she looked down at her hand.
The years went by, and the family of two grew,
as the house they purchased was not covered in blues.
A home full of boys, now add some dogs to the mix.
She couldn't handle all the noise, work and ruckus.
He'd come home and help, and be there all the way.
She'd get to relax and listen to him all day.
They grew old together and their love never failed.
And everyone knows the sweet legend of their tail.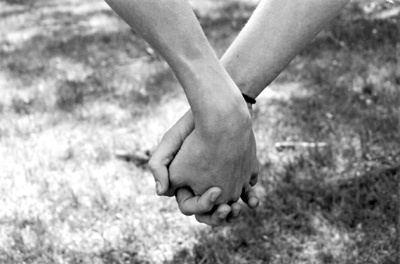 © Alexa T., Pompton Plains, NJ