through the lens of a vintage camera
June 4, 2012
An undulant ocean
Nearly lacking the fluidity of water
Is a sea of caramel
Beneath a ray of liquid gold.

A girl's distant laughter is lost
In the gentle lapping
Of a thousand hands.

Her brown feet patter through
The warm, glistening sand
That could pass for snow.

She releases a contented sigh
And dives.
She is but a minor disturbance
Amongst the expanse of serenity.

A wide auburn mouth yawns
It lazily swallows her whole.
The tips of her rounded feet disappear
And the ocean settles again.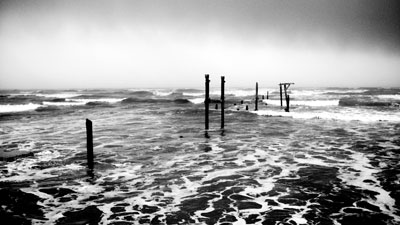 © Harrison L., Ruston, LA