The Mocked And The Mocker
June 11, 2012
When a person is made fun of,
the feel completely low,
but do they talk back,
that i don't know.
In their heart they are filled with rage,
but on their face they are cuaght in a cage.
The mocker has a feeling of power,
a feeling of control,
something for his Ego to devour.
many luagh with the mocker to be his friend,
but to the mocked that jokje might mean his end.
some words come out wrong,
but with the mocked's life less than a day,
the mocked can luagh away,
but when the kid dies and is sought,
the mocker knows the kid died of his taunts.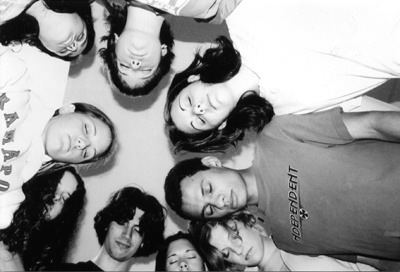 © Emma L., Oakland, NJ