The love of a family
June 24, 2012
The love you give me,
the love that you portray,
It was obvious from the beginning,
Of what you really didn't say.

Those loving smiles that glow and shine,
the ones that they gave me,
when you weren't in sight,
haunt me during the night.

Those hugs and kisses that they give the rest,
are turned to handshakes for me, or a hesitant pat on the back.

It nice to know that when I hear you say,"Go outside and play," is a mutual understanding for me to go away.

The love you give me,
The love that lost its warmth,
This love is so limited,
But that's not what hurts the most.

What really hurts,
Is that they can't accept me,
and you let them say all these things.
You let them start these conversations,
the ones that all others come and listen to,
and degrade me with their spiteful words.
Comparing me to others.
Making expectations that you know I could never reach.
Criticizing my choices.
And crushing every belief in my being.
Then what hurts,
what really hurts,
is that when I try to defend myself,
I'm downgraded even more.
Because no one cares for my opinions.
You let them laugh, and criticize who I am.
You then join in their laughs,
And ignore me as I walk away.
You all say you were joking,
you all say that i shouldn't be overreacting on what you say,
but the thing is that
none of you understand why your words make me act that way.

To listen to those words,
every time.
To watch helplessly,
and not do a thing.
To have them crush me,
and all my beliefs.
To hear you agree
with everything they say.
And then,
once they all leave,
and you come and say,
"forget about today"
"everything's all right"
"we were just joking"
I sleep with more hidden pain,
until this cycle starts again.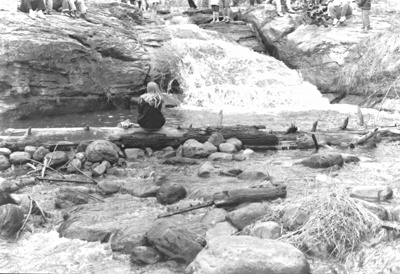 © Andrea E., Phoenix, AZ