Good Bye
June 17, 2012
I've created an ideal
For which I'd like to apply
To the rest of your miserable life.
No more rumors will be spread
No more girls you can violate
No more false "I love you"s said
No more luring in pretty girls
With bait.
You change girls like shirts
Every single day
Every insult hurts
I'm glad I got away.
You can't hurt me anymore.
You can't touch me
You won't dare
After I pushed you out the door
I decided not to care
About your miserable life
About every "game"
In science class
And how my life was hell.
I decided to forget it, jerk.
I hope your life alone is real swell.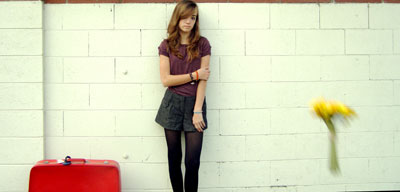 © Austin K., Studio City, CA