My Rose
July 9, 2012
Know that I am with you through your sadness and despair,
That I'll always support you and show you love and care.
You are my crimson rose with a steam of thorns
That tugs at my stitched up heart until it's newly torn.
As my tears fall your petals begin to bleed.
As intoxicated blood runs down my hand, I realize your love is something I will always need.
You poke and prod at my shattered heart.
The sensation is infamously familiar, but the softness of your petals set you apart.
You continue to bleed, being soaked into my fragile skin,
But it's okay; you no longer have to worry about committing a sin.
Your petals are left, white and pure.
You are renewed, but for me there is no cure.
You are my innocent rose with a stem with only a single thorn,
Which tugs at my broken heart even after you're reborn.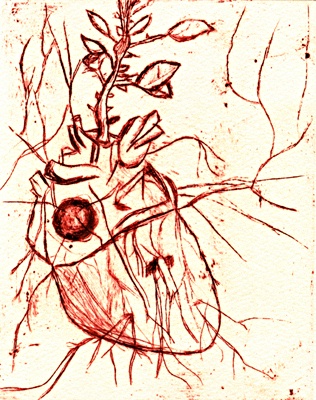 © Elaine S., Phoenix, AZ