Kimmie
July 18, 2012
She's come a long way,
From who she used to be,
Hateful and rude,
Resenting her family.

She was crazy,
Rebellion was in her nature,
All grown up now,
She's mature.

She didn't understand,
Wrong from right,
Always angry,
Always ready to fight.

She now stands tall,
Looking for a better tomorrow,
Trying to be happy,
Saying forget the sorrow.

She keeps her head up,
Even when she's down,
Trying to keep her smile,
When she so badly wants to frown.

No longer a jailbird,
She's free and ready to fly,
Leaving the hellions life,
Way behind.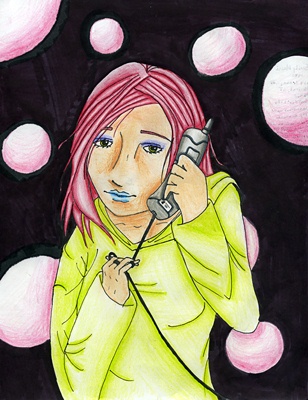 © Emily M., Milford, CT