If time melted away
July 20, 2012
Time
So slow yet so fast,
Always passing us by
Minutes, hours, and days
Where does it go all that wasted time?
What would happen if it all stopped,
And disappeared all together?
If time melted away
Would you do everything at once
Or nothing at all?
Would you be frozen where you were
Unable to move or change
Or would everything around you seem to be still,
Peace and quiet?
Could you pick one thing and do it forever,
Or would you be stuck in the same task
For the rest of your life?
Would you live forever if years don't exist
always stuck being 16 or 60?
Would it be a good thing?
The absence of time is so unfathomable
Is that because it can't be possible,
Or is it because we don't have a greater understanding?
Of what it would be like if time melted away.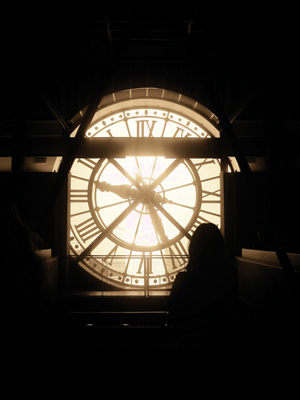 © Treza R., Kalispell, MT