chinese politics (over dim sum)
MAG
July 21, 2012
tea me,
king me – this is, after all
a game of checkers we are playing here.
simple, yet understated
with more thoughts than could ever
be spoken in one move.
i lift up my tea cup and watch the
muddy liquid spill over,
burning my hand.

pawn me,
play me.
pawn me off as you're
lacking in some aspects and definitely
understated but she has potential, daughter;
because we all know that bragging
isn't good for the soul –
praise will only
make the Gods take me away.
(i tap my plate twice with my chopsticks,
they can probably hear my obvious
disbelief)

dim me,
sum me
up as nothing more than
a banana (yellow on the Outside
white on the Inside)
peel me open and bite down
on cold flesh, frozen in the freezer for
two weeks because you had great plans
for a chocolate-covered banana, but
forgot about it.

i am me –
i am a me waiting for
the conversation to commence in
slow one upping "have you heard that my daughter got into Yale"
(suck on that)

"Harvard"

(Yale is second place for losers)

"M.I.T."

(my son will be the next Bill Gates)
"Lily is taking four hours of ballet per
day and
she still manages to finish her homework"
(she is so dedicated "what about your daughter? what does she do?"

(can you beat that? would you like another dumpling?)
"my daughter is working very hard; she won prizes in writing"
(she does nothing. i am watching my figure.)

chinese politics is never good for my
self esteem.
i pick at the meat on my plate;
half listening, half understanding,
half ashamed.
half is less than a whole.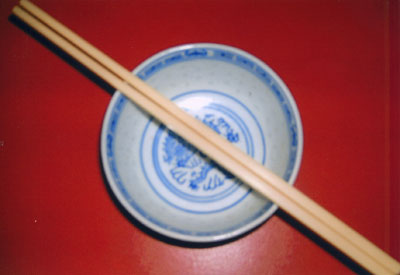 © Brian N., Milford, CT