Worn Pages
July 26, 2012
I've always been a story, hidden behind is cover. A library book so worn and torn that no ones seems to notice. To read my story. I'm tossed, and dropped, and thrown across the covers.
I've been cried in to, sneezed in to, and had arguments screamed into. People read my story and stop halfway. you don't know how many times I've heard one say "This is made up, it can't be true, this is really what happened between me and you?" But then they stop reading, too afraid of what comes next. I get borrowed and put back the next day on a shelf of many others, knowing they can just pick me back up and continue where they were in the story. Yet I don't induce one tear, one laugh, with no one to create a "happily ever after".

Always used. Always forgotten. Never read. Just broken.

One day I wish someone would bring me out of the lonely old library. Read my story, and keep reading it. Borrow me with no return.

But I'm just put back on the shelf.

I'm nothing but a library book. I've been laughed into, confided too, and whispered beliefs into.

Yet no one seems to notice that underneath the cover is a story.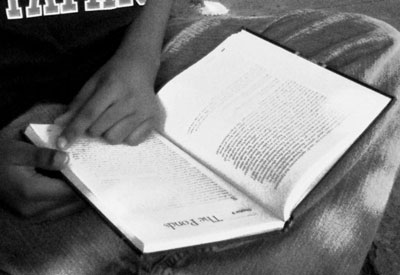 © Allan L., Plano, TX